The following professionals have completed the Recognized Charitable Advisor (RCA). These individuals are dedicated to building relationships and integrating charitable planning as a strategy for achieving clients' goals.
ESTATE PLANNING ATTORNEYS
Monica Colonnier
Estate Planning Attorney
Driscoll Anderson Reynard LLP
Timothy C. Pickart
Estate Planning Attorney
Law Office of Timothy Cahill Pickart
Gillian M. Stein
Estate Planning Attorney
Gillian M. Stein – Attorney at Law
WEALTH MANAGEMENT AND FINANCIAL PLANNING
Andrea Alfi
Financial Advisor
Alfi Financial Advisors
Gideon Bernstein
Financial Advisor
Leisure Capital Management
Ofer Ben-Menahem
Vice President
RVW Wealth
Barry Grossman, CFA, CAIA
Financial Advisor
Morgan Stanley Wealth Management
https://advisor.morganstanley.com/the-seamark-legacy-groupwww.triadim.com
David Hutchison, CFA
Partner, Portfolio Manager
Triad Investment Management
Alexander Kassouf
Senior Wealth Advisor
Beacon Pointe Advisors
Lauren Klein, CFP®
Vice President, Senior Wealth Advisor
EP Wealth Advisors
https://www.epwealth.com/our-team/lauren-klein
Ed Levin
Private Wealth Advisor
UBS Financial Services, Inc.
Jennifer Richardson
Vice President
JP Morgan Private Bank
LIFE INSURANCE
Marc Friedman, MBA, CLU, ChFC, ChSNC
Life Insurance
Cambridge Financial Partners
https://www.cambridgefp.com/team/marc-friedman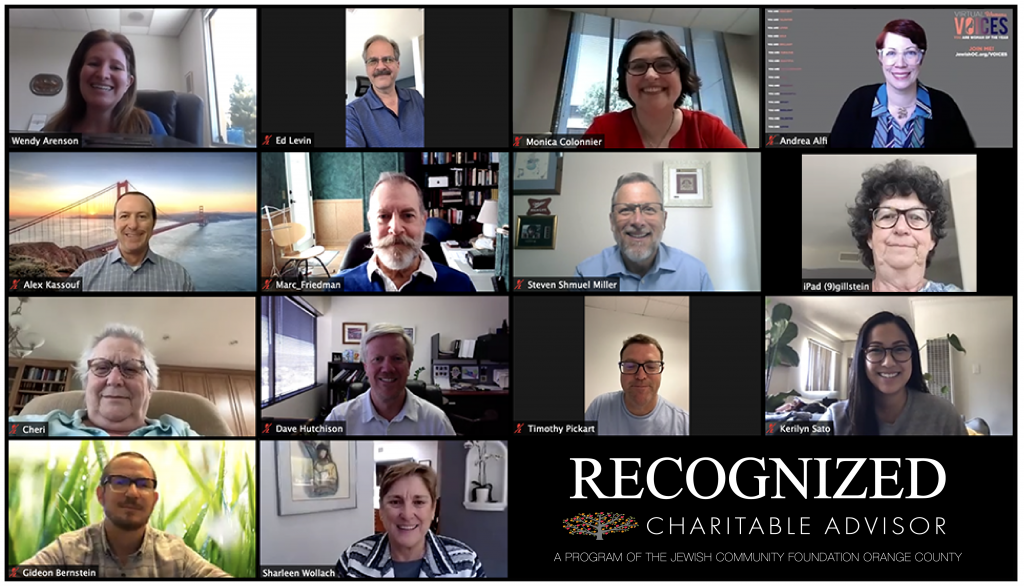 Please Note:  Publication of these names and/or firms by the Jewish Community Foundation does not constitute an endorsement or recommendation of an individual professional advisor to donors.