WHAT DO WE DO?
The Jewish Community Foundation Orange County helps the people in our community achieve personal charitable goals with tax savings and provides permanent endowment resources at a minimum of cost.
We manage funds for the long-term financial needs of the entire community. All Foundation funds are invested – a portion of the earnings is allocated to our community's needs each year.
In the last five years alone, we have distributed close to $41 million to more than 1,200 charitable organizations.
HOW CAN WE HELP YOU?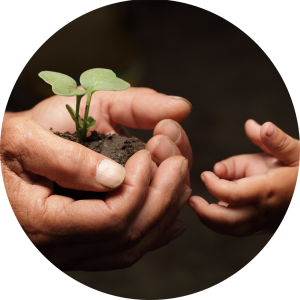 An individual may use the Jewish Community Foundation as a simple alternative to a private foundation for making one's charitable gifts, Jewish and secular.
The Jewish Community Foundation Orange County offers individuals endowment opportunities to perpetuate support for a particular organization or area of interest. Gifts may be made during one's lifetime or in one's estate plan. The Foundation accepts and manages your fund with a variety of assets including, cash, stock or real property to implement your estate plan.
Supporting the community through JCFOC offers significant tax benefits and, in some cases, a source of income for you for a lifetime.
HOW DO WE BENEFIT THE COMMUNITY?
The Jewish Community Foundation Orange County is a grant making organization that provides resources through endowment funds to develop programs for the benefit of our local Jewish agencies and other community organizations. The Foundation also offers endowment programs to agencies, synagogues and organizations that wish to establish a permanent funding source for their ongoing needs and use the Foundation to professionally manage their funds.