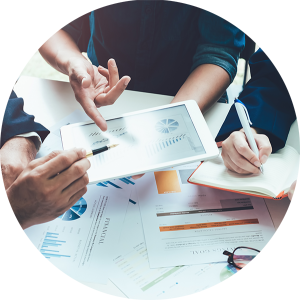 The Foundation can help you serve your clients.
As a professional advisor, you have clients who care about the community.
By working with the Foundation, you can help them apply their passion to give, while enjoying significant tax benefits. The Foundation works with advisors from the legal, accounting, insurance, wealth management, and investment fields to help individuals and families reach their charitable goals.
Click here for Foundation Resources and References.

The Recognized Charitable Advisor (RCA) program is a network of Orange County professional advisors dedicated to building relationships and integrating charitable planning as a strategy for achieving clients' overall goals.
For more information, please contact Wendy Arenson, Executive Director, at wendy@jcfoc.org.
For RCA program details click here.
For a list of Recognized Charitable Advisors click here.
For the Recognized Charitable Advisor brochure click here.
Current participants in the Recognized Charitable Advisor program can click here to access the resource page.