"With this promise, we make a commitment back to the community to help ensure it can fulfill the needs of its current residents and embrace the needs of the new ones who will call it home."
– Carl Katz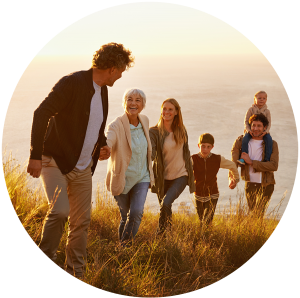 Creating your legacy starts simply. After you have thought about the needs of your family when you are gone, think about the concept of sharing a portion of your assets with your community – either now or in the future. If that resonates with you, then you may decide, "Yes, I do want to leave a legacy."
That's the first step. That's the promise: "Yes, I will make a plan."
After that you can take as much time as you like to decide how to honor what's most important to you and yours, formalize your legacy plan and decide when to fund that plan.
This process begins with a simple promise and culminates with the satisfaction of knowing you created your legacy for the ages. So far, thousands of individuals and families throughout North America have started their process and signed the Endowment Book of Life, honoring their family and Jewish values with a personal statement written in the book.
You start the conversation about what you want to see survive into the future and how you could impact that future. You may choose to involve your children, giving them an opportunity to keep the spirit of your philanthropy alive. Once you know you want to make a plan, you can focus on your values, then consider funding options.
Click here for 5 Easy Steps to help you Create Your Legacy Plan.
This is all about your values… your deepest felt wishes… your dreams.