JCFOC Grant Programs
The Foundation has awarded grants to Jewish non-profit organizations serving Orange County since 1990. Through these grants, the Foundation has helped to fund programming for children and teens, young adults, groups supporting individuals with special needs, women and seniors – all in our local community.
JCFOC GENERAL ANNUAL GRANT CYCLE
The Grants Committee of lay leaders reviews the applications and awards grants to match the donors' vision. These grants are publicly announced and become the most visible sign of our donors' impact here in Orange County and around the world.

* Data as of 2019 Grants cycle
Weissman Collaborative Grant Program
Through a generous legacy gift from Albert and Rhoda Yvette Weissman, the Community Foundation established the Albert Weissman & Rhoda Yvette Weissman Endowment Fund in 2017.  As part of this fund and in honoring their wishes, the Weissman Arts Collaborative Grant Program was formed in 2018 with the Weissman Arts Collaborative Grants Committee comprised of lay leaders.   This Grant program will provide financial support to arts and arts-related programming in Jewish Orange County made possible through a collaborative grants program of the Jewish Community Foundation Orange County and the Jewish Federation & Family Services of Orange County.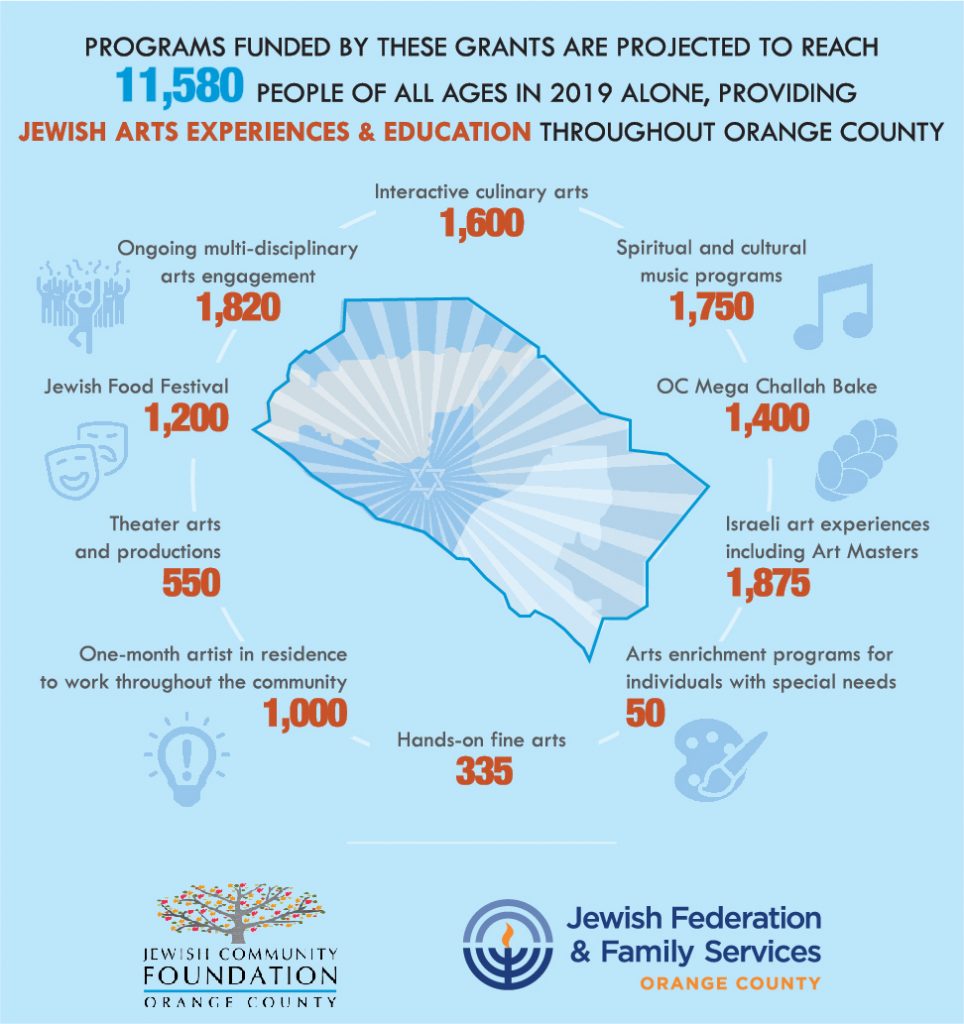 This Grants program is conducted annually and is open to applications from Jewish non-profit organizations in Orange County.  The grant applications are reviewed by the lay leaders who are members of the Weissman Arts Collaborative Grants Committee.