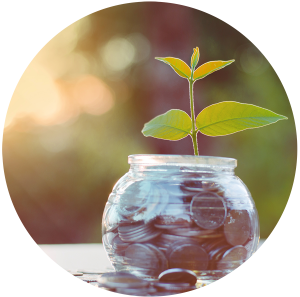 The Jewish Community Foundation provides expert investment, management and reporting services to our fundholders. The Foundation's volunteer Investment Committee works with our investment manager to make sure that our Donors' funds, and the community's funds, are invested safely. We utilize optimal investment strategies including diversified asset allocations.
SEI, the Foundation's investment manager, is a leading global provider of asset management, investment processing, and investment operations solutions for institutional and personal wealth management. As of March 31, 2019, SEI manages, advises or administers $945 billion in hedge, private equity, mutual fund and pooled or separately managed assets, including $332 billion in assets under management and $609 billion in client assets under administration.
Our Investment Committee meets quarterly with SEI to ensure that funds held at the Foundation are wisely invested for optimum performance over time. Donor recommendations are distributed twice monthly. Reports are issued quarterly and a year-end statement consolidates all of your charitable giving into one simple document.