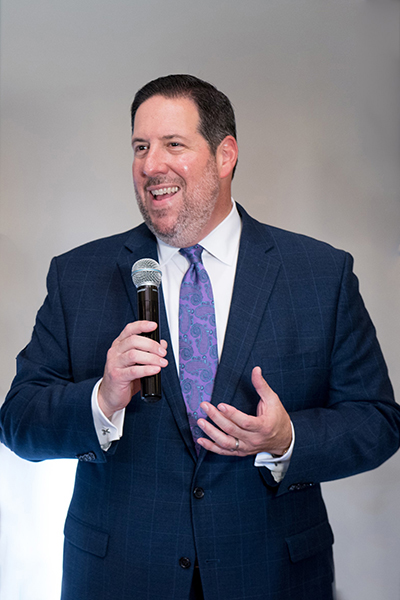 Jeremy Goldman, of blessed memory, was light and laughter for everyone who knew him. A true mensch, Jeremy's warmth, humor, generosity of spirit and larger-than-life personality endeared him to family, friends and colleagues alike. He spent over 25 years helping clients through his practice of criminal defense. He donated his time on many occasions to help others because he valued people and his relationships with them. He was an inspiration and mentor for many, both professionally and personally. His leadership and love for his community, the dignity with which he treated each individual, and the joy and exuberance with which he lived life, characterize Jeremy Goldman. The Jeremy Goldman Memorial Philanthropic Fund has been set up to provide support to organizations that were important to Jeremy and his family.
The Goldman family thanks you for your generous support and for honoring Jeremy by helping to keep his memory alive.
Contributions by check to the Jeremy Goldman Memorial Fund can be mailed to the Foundation. Please clearly specify the fund name in the memo line.
Jewish Community Foundation Orange County
Attn: Jeremy Goldman Memorial Fund
1 Federation Way, Suite 210
Irvine, CA 92603-0174
Current Fund holders may complete a Donor Request Form to transfer funds to the Jeremy Goldman Memorial Fund. Please clearly specify the fund name in the purpose/memo line.
Please contact the Foundation for further assistance.
Telephone: (949) 435-3490
Email: info@jcfoc.org