"As part of my upbringing, my parents instilled in me a great pride in being Jewish … we feel it is our responsibility and pleasure to do what we can to help ensure that there is a Jewish tomorrow, as those before us have done…"
– Michael Marzouk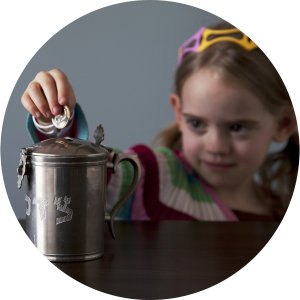 Giving is engrained in our very nature and Jewish culture. We teach our children early on about sharing and tzedakah. We set examples by serving and financially supporting worthy causes today. Yet we often put off creating a legacy plan – the action which will protect the future.
The Jewish Community Foundation of Orange County not only helps you start the conversation with yourself and other adults, but also can help engage generations in that conversation.
Legacy planning can be a powerful intergenerational force, joining children, parents and even grandparents in the common goal of sustaining the community. Some families set up donor-advised funds so they can actively involve the family in discussing and making decisions about which organizations and causes to support. Involving family members can open a dialogue about ideals, traditions, and visions for the future. An endowment fund with a family advisory committee keeps this dialogue and your memory alive.